WORLD'S LEADING LIFE SAFETY & SECURITY COMPANY
26 LONG YEARS OF EXCELLENCE WITH QUALITY AT IT'S BEST!
WE'RE CHANGING THE INDUSTRY BY COMBINING ENGINEERING KNOWLEDGE WITH IN-THE-FIELD EXPERTISE TO PROVIDE NOT ONLY HOLISTIC DESIGN SERVICES, BUT ALSO SOLUTIONS TO YOUR TOUGHEST BUILDING PROBLEMS. WE LEAD WITH STRONG TECHNICAL DESIGNS BACKED BY THE ABILITY TO PROCURE, COMMISSION, AND CONSTRUCT LIFE SAFETY AND SECURITY SOLUTIONS.
LET'S FACE IT, THE DESIGN AND CONSTRUCTION PROCESS CAN BE FULL OF FRICTION, AND NOTHING IS EASY. OUR GOAL IS TO CHANGE THE INDUSTRY AND MAKE THAT PROCESS BETTER. WE ARE IN A UNIQUE POSITION, COMBINING ENGINEERING KNOWLEDGE WITH IN-THE-FIELD EXPERTISE – TO BE A SINGLE-SOURCE DESIGN-BUILD SOLUTION FOR LIFE SAFETY AND SECURITY. OUR GOAL IS TO PROVIDE A BETTER CUSTOMER EXPERIENCE THROUGH THESE EFFORTS. IT'S PROBABLY ONE OF THE REASONS OUR CLIENTS CALL US AND WHY THEY VIEW US DIFFERENTLY.
THE INDUSTRY IS RAPIDLY MOVING TOWARDS INTEGRATED DESIGN AND CONSTRUCTION TEAMS AS THE NEW NORMAL, AND WE LIKE TO THINK THAT WE AREN'T JUST EMBRACING THAT MOVEMENT – WE'RE LEADING IT. 
WE ARE THE INDUSTRY HEADS AND OFFER THE MOST RELIABLE AND TRENDY SOLUTION YOU ARE LOOKING FOR.
LIFE SAFETY & FIRE PROTECTION
FUEGO & SEGURIDAD FIRE PROTECTION ENGINEERS KNOW DESIGN, LIFE SAFETY TECHNOLOGY, AND CONSTRUCTION. OUR GROUP OF FIRE PROTECTION SPECIALISTS INCLUDES ENGINEERS WITH BACKGROUNDS IN FIRE PROTECTION, MECHANICAL, CIVIL, AND ARCHITECTURAL ENGINEERING; NFPA CERTIFIED TECHNICIANS; AND FIRE SERVICE PROFESSIONALS. WE PROVIDE THOUGHT LEADERSHIP AND EXPERTISE ON MULTIPLE CODE AND STANDARDS LIKE NATIONAL FIRE PROTECTION ASSOCIATION (NFPA) AND FACTORY MUTUAL (FM GLOBAL).
FUEGO & SEGURIDAD HAS THE EXPERTISE, EXPERIENCE AND PRODUCTS TO SAFELY PROTECT NEARLY ANY PROCESSING AND STORAGE FACILITY, AND MOST IMPORTANTLY, ITS PEOPLE, FROM A COMBUSTIBLE DUST HAZARD. EXPLORE HOW FUEGO & SEGURIDAD CAN GUIDE YOUR FACILITY TO NFPA 652 COMPLIANCE AND PROTECT IT FROM COMBUSTIBLE DUST EXPLOSIONS
IN A WORLD WORRIED WITH SAFETY, WE PURSUE IT WITH OUR EYES EVER-FORWARD, SEEKING WHAT'S BEYOND THE TECHNOLOGY SO THAT COMPANIES CAN PROACTIVELY MEET THEIR DUTY OF CARE OF PEOPLE AND FACILITIES AND TAKE THE RISKS THAT MAKE SENSE FOR THEM.
THE ONLY PLACE WHERE YOU'LL GET THE PERFECT SOLUTION FOR ALL YOUR LIFE SAFETY, EXPLOSION AND SECURITY NEEDS.
The fire & explosion protection for the industry manage the risks and reduce the threats of disrupted supply chain in your company. Fuego & Seguridad has deep experience on manufacturing, energy production and storage facilities to enable an elevated view of fire and explosion issues solutions.
In addition to the sprinkler systems for hight rise buildings, there are several special fire suppression and detection systems that are often recommended for Class A office buildings, appartments and hotels. Our team of fire protection engineers has the expertise to solve the unique fire and life safety challenges.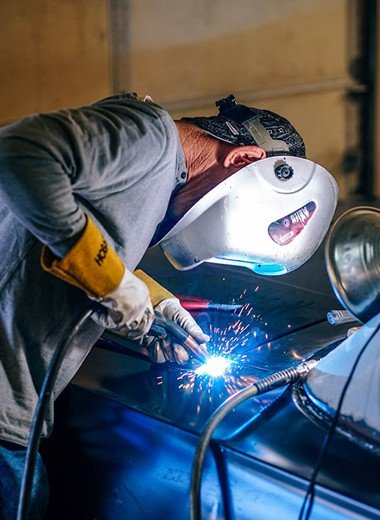 Fires represent a serious financial threat to businesses. special risks like datacenters, dust collectors, industrial fryer and many others could significantly disrupt the supply chain and effect immeasurable negative impact on consumer confidence.
Need Help with FIRE AND EXPLOSION PROTECTION Solutions? We Are Experts.